Is Fi-Core Worth The Trouble?
By Jeff Hatch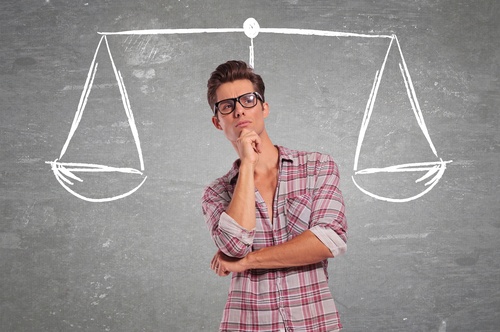 We've talked about all of these amazing opportunities SAG-only actors are missing out on to work in non-union projects, but we forgot one tiny little disclaimer didn't we? How many of those jobs pay, and how well do they pay? (And how many of them are any good, and not something completely amateurish, shot on mini-DV in somebody's back yard with cardboard sets?)
While it is true that up to 85% of acting jobs are non-Union, it's probably fair to say that about half of those pay a mere token gas stipend, or a flat rate that amounts to less than minimum wage. So taking the FC option does not necessarily open up the floodgates for a lucrative acting career. That's not to say that low paying or even nonpaying gigs are not worth taking, especially if you are a newcomer with no credits and no reel. Some of those gigs turn out to be high-quality productions that can provide invaluable experience and exposure. (But it only takes a cursory look around YouTube to discover how many of them also turn out to be unwatchable garbage.)
Yet let us not neglect the other half of non-union jobs out there that do pay at least the equivalent of minimum-wage, complete with overtime, wardrobe bumps, meals etc. There really are quite a few that pay approximately the same as SAG-AFTRA rates. Some commercials even offer buy-outs that reasonably approach what you would have received in residuals from a Union deal.
As a side note: non-union projects aren't the only way to get reel material and credits. If you remain SAG-only, you can still find projects looking for Guild actors who will volunteer for unpaid roles under the SAG Student Film Agreement. So, if you feel the need to turn Fi-Core just for the purpose of getting a good reel together and then return ASAP to full member status, you might consider SAG student films first.
Next: Will I Lose My Pension And Benefits?
---
This is one of a series of questions and answers regarding Financial Core for SAG-AFTRA members. Jump to a question:
Intro: Everything You Wanted To Know About Fi-Core But Were Afraid To Ask
Why Would A SAG-AFTRA Actor Want To Go Fi-Core?
Why Would An Actor NOT Want To Choose Fi-Core? What Are The Consequences?
What Does The Union Say About Fi-Core And What Are The Arguments For It?
Is There Really A Stigma Against Fi-Core Actors In The Industry?
Will I Lose My Pension And Benefits?
Right To Work And Fi-Core Permanence
What If I'm SAG-AFTRA And Just Take Non-Union Gigs 'Under The Radar?'
How Many Fi-Core Members Are There?
Fi-Core And The SAG-AFTRA Merger
Does SAG-AFTRA Offer More Detailed Information About Financial Core?
How Would I Go About Getting On Fi-Core Status?
Is The Financial Core Option Right For Me?