Should You Move To LA?
By Delora O'Brien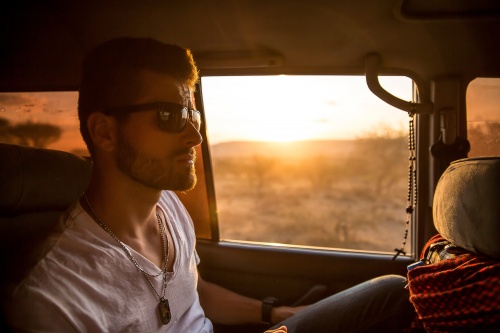 Hollywood.
Where everyone wants to be.
Where actors of all ages come to fulfill their dreams.
But is it really where you have to be?
You might not like my answer, but yes, if you are serious about a career in TV/Film. Living in the Hollywood/Los Angeles area is the key to unlocking that dream. Of course there are opportunities in other areas of the country, but this town has a history of taking your average person and turning them into a star.
Okay. Now let's get realistic. You can't move. You have a job. If the 'star' of your family is a child, they can't move here on their own and you have other kids. You would have to get the approval of your spouse or partner. You have family where you are living now. You have a good job. You can't afford it. It's just not realistic. So what do you do to fulfill your own or your child's dream?
Today, unlike years past, living in other areas of the country and desiring an acting career is not that difficult. There are some steps that should be taken and some tips that can help expand your acting opportunities.
What are some steps to closing the gap between where you are living and the Los Angeles area?
Find yourself a talent manager/agent – As a professional talent manager, we are always looking for adult and child actors that will self-tape and/or fly to L.A. for an amazing opportunity to audition. And no, my company cannot handle everyone. And yes, there are many other managers and agents who might be interested and feel the same way.
Postcard L.A. casting directors - Create a postcard with several professional photos. On the back, just write one or two sentences about something exciting that might be happening in your acting career. Make sure the photos are professional and not from your iPhone. Also include both a theatrical shot (non-smiling) as well as one that is more commercial (smiling).
Attend casting director workshops – When casting people come to your town from L.A., jump at the chance to get in front of them.
Put an acting reel together. If you don't have enough footage to do this, then you should seriously rethink moving here in the near future. An actor without a reel is like a carpenter without a hammer. You won't be able to build your career like you need to.
Read Backstage, Hollywood Reporter, Variety and other online trade magazines. They will give you the pulse of what is happening on this coast and what projects are about to be released.
Finally, it's vitally important that you build your social media numbers. That means Instagram, Twitter, Facebook and even Youtube. Many producers look for actors, sometimes even without much experience, that have a nice amount of followers and subscribers. Today, it can make the difference between getting a booking or not.
Things are changing quickly.
As short as 5 to 7 years ago, pilot season was bustling in LA. This town was suddenly filled with kids, their parents and adult actors who took 2-3 months off from their 'real' life and traveled to LaLaLand for their big break. Sure, there were a few that got a shot at a great opportunity. But unfortunately, most left at the end of their journey, very disillusioned and thousands of dollars poorer.
Today, a true pilot season is all but a thing of the past. Pilot breakdowns come out all year long. And although many of us in the industry still refer to the months of January through April as pilot season, it's not what it once was. Sure, there are more pilot breakdowns released during those months because of TV scheduling, but nothing like years past.
So where does that leave you?
LA is and probably always will be the TV/Film capital of the world. Even though other states and countries offer tax incentives and many filmmakers have flocked to those areas, nothing takes the place of Tinseltown.
So, when it's all said and done, if you're truly serious about your TV/Film career, you should move here. If you're an adult, only make this critical move when you have credits and you're a member of SAG-AFTRA. This town is full of new adult actors, fresh out of colleges, who have very little real experience. Don't do it. Don't waste your time and money. Wait till your resume has some nice local credits and you're at least SAG eligible.
It tends to be a bit different for kids. Children have a better chance of getting representation and obtaining auditions because casting people don't expect them to have a lot of credits.
If/when you decide to venture out into this land where dreams are made, be ready to spend 3 years, minimum. It takes at least that amount of time for casting directors to get to know who you are and feel comfortable bringing you in to audition.
During those few years you will get familiar with your new home and all it has to offer. You should take classes, go to workshops and try to get representation.
It's a tough business. The rejection can get to you after awhile. No one ever said it would be easy, but if you work hard and keep at it, the rewards will be great. As I tell all my actors, the one that doesn't stop is the one that will win!
Persevere, keep your dream alive, develop your talent and before long, the opportunities will find you!
"All our dreams can come true if we have the courage to pursue them."
Walt Disney