Leverage Your Reps To Get Better Headshots
By Jonathan Strait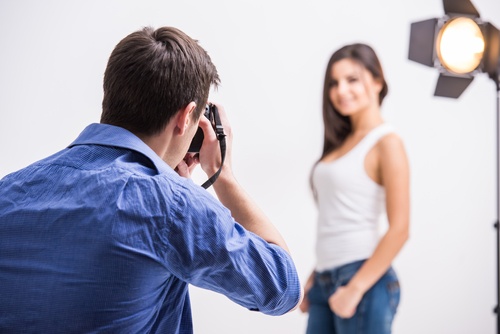 There's no way around it, getting your headshots taken can be a daunting task. But if you have and agent and/or manager you can make that process smoother and more effective while simultaneously getting your reps invested in you as an actor.
Rule #1
While taking these suggestions please always consider rule number one: don't waste your agent or manager's time. They are very busy people and while your success is theirs as well it's important to keep all communications and requests as efficient as possible.
Be Cunning
If you're really clever you don't have to ask for much of your representative's time or energy to get them involved in your marketing. The tips below are designed to help you get your agent or manager subversively invested not just in your headshots, but your entire journey. All of these steps can be done through email but make sure to give them clear distinct choices. In each step, each choice should be one you are happy with as well. The point of all of this isn't necessarily for them to figure things out for you but for them to feel that they have a real stake in you. When they see those headshots later you want them to say to themselves, "damn I did a good job guiding him/her on those headshots, I wish all of my clients were as proactive as he/she is."
Preparing
Getting prepared for your session is one of the most important things you can do to ensure you have a successful headshot session and something that only a very small percentage of actors bother to do fully. There are myriad of things to account for when preparing however for the sake of this article I will focus only on the things that your agent or manager can also be involved in.
Shoot!
The only thing I'm going to say here is that it is very important to find someone who lets you see your images during the shoot. How else are you going to know if you're nailing it or not?
Post Production -Get Their Feedback
Each agent/manager has their own favorite way to give image feedback – 4x6s, online proofs, physical proofs or digital files. It's from my experience though that unless they explicitly ask you for every image you should cut it down to only your top choices. (rule #1 again) After all, you wouldn't want them picking one you didn't like! A few reps decline to give image reviews, usually ones who have extremely large workloads/client lists, however if you've done everything else they'll be much more likely to want to put their stamp on this step as well regardless.
I hope this helps you get the most out of your upcoming photo session!