6 Steps For Actors To Optimize Their Online Presence
By Tomasz Mieczkowski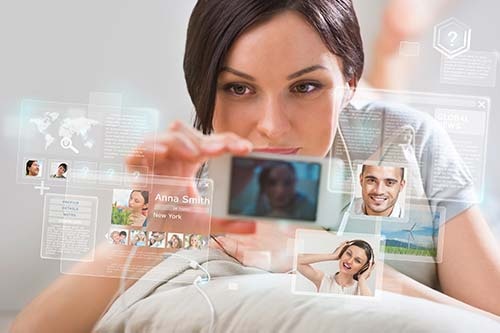 Let's put it this way. If you're reading this post it means that you've already taken steps to make sure your online presence is well taken care of. You already have social media accounts and an IMDb page and you're making sure that it's not stale by connecting with other creatives.
The question is - is it possible that you're just going through the motions?
1. Use profile photos and cover images:
Make sure that you have your headshot on each of your profiles, and make sure that the headshot does not vary between each profile and that it's not outdated. That's right... no baby pictures of you.
If you are representing yourself as a professional, having a headshot is more beneficial than having a random image, but under no circumstances should you not upload any image at all. According to multiple sources, having a profile photo improves your odds of getting views and followers up to 10 times! And using an actual headshot doubles those odds. Statistics on having a cover image vary slightly from site to site, but it doesn't hurt to have one. If you don't have one, make your own with Canva. It really takes just a few minutes.
2. Get your video files in order:
While we're on the topic of media, videos seem to be the logical next item. Let's face it, if you're here, the odds are that you probably have a video of some sort that you would like to promote. It could be a trailer for your new movie, your acting reel or maybe even your student film. Whatever it is, can I find it quickly? If I click on your Twitter or your Facebook page, is it pinned to the top? Photos and videos get the most engagement on social media so why not utilize them? A lot of profiles I see each day don't have anything pinned at all. If you don't have a video you want others to see, pin a DVD cover of your film or pin your other headshots.
Similarly, don't forget that you can upload your videos to your IMDb profile as well. A lot of people just put everything on YouTube and call it a day. Take it one step further and post it to all your accounts, because not everyone will make it all the way to your YouTube page from where they started. Either help them find their way or simply duplicate your content between all the sites you're using.
3. Write a short and catchy bio:
There are too many profiles out there that have no bio, or have bios that have no keywords or actionable items. Write a bio that tells people who you are and what you do. If you don't feel comfortable writing about yourself, ask a friend. If you don't want to bother a friend, go on Fiverr and pay someone $5 to write it for you.
Don't let it be too lengthy though. Statistics show that even tweets that are under 100 characters long have over 30% better engagement than those that are full 140 characters. That's only few words less than usual, yet people are more likely to read it, so don't write a biopic.
You can use keywords to annotate your profession and union affiliation. I've heard of filmmakers using Followerwonk to search for Twitter profiles that include keywords "actor sag aftra", and then they sort it by number of followers or Social Authority in order to get a cast for their film that has a good following. Would your profile show up on that list?
4. Use actionable items:
I've mentioned this above, but let me clear it up a bit. Actionable items includes anything people can click on.
On Instagram and Twitter you get only one link below your profile. On IMDb you can list your Twitter, RSS Blog and as many websites as you like, so make sure you utilize it and link up to your professional website on there. If you don't have a website, you can create one in 90 seconds with IADB or if you're more proficient with coding you could give WordPress a go. ThemeForest has about 3500 portfolio templates you can pick from for under $60 each.
Simply put, people who are interested in you should be able to click somewhere in your profile to find out more about who you are and what you do.
5. Secure your usernames:
This applies to almost everyone. There are hundreds of different social media websites out there, and unless you're like me, you probably don't have your username registered on most of them.
I can already hear a lot of people whining that this will be a time consuming task. Yes, it probably will, but keep in mind that you can do it while waiting for that pumpkin spice latte at Starbucks, or while sitting in a waiting room somewhere.
Just think about it, maybe you don't want to use Vine or Snapchat today, but why not go ahead and secure your username before someone else comes along and snatches it from you? Hindsight won't help you then, so try a tool like Namech_k and register any account that's matching your current username that is still available. Even if you don't ever plan to use it, it just can't hurt you to have it.
6. It's not just about numbers:
Getting "views", "likes" and "follows" is fantastic, but it's not just about increasing your stats. Karmalicity is such a great resource, but it's not because you'll get 100 more views to your YouTube video or 40 new Twitter followers. There's dozens of sites out there that will do the same.
The amazing part about this website is that everyone on here is a fellow creative. We all have the same type of struggles and we can all help one another, so understand that the next time you connect with someone here. Reach out to them, ask if they need anything else. I've had someone reach out to me and tell me that she gave 10 stars on one of the credits on my IMDb page and she'd appreciate it if I did the same. That's thinking outside the box.
You may or may not have a specific agenda in mind. If you do, the important part is to communicate it. Whether it's through your profile bio, pinned video or a link to your website. And even then, remember to engage. Offer help. Ask to contribute. After all, that's what "karma" is all about.